Everyone in Europe knows what Google is We all use it every single day, maybe even several times a day.
if you would think for example, what is the best interior of all times created. You would think: I will google it!
In Russia on the other hand, people will think I will search in up on Yandex. Yandex is the russian search engine, that people use every single day. On my Russian computer Yandex is my home page.
So, when I came across the office space of Yandex, I thought I must show you this. Every one thinks that Russia still has those boring, everywhere-the-same interiors form the Soviet times. Well, let me prove you 're wrong!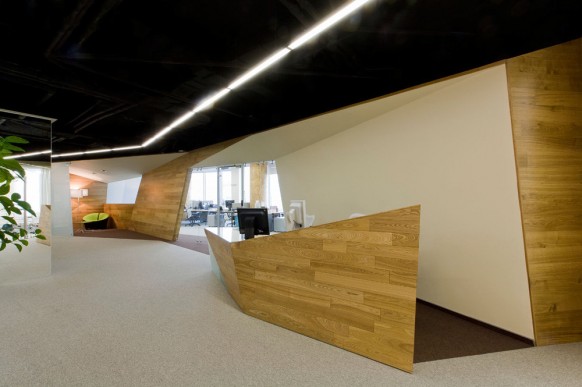 Created by
Za Bor Architects
, the space offers interesting focal points and perspectives all through.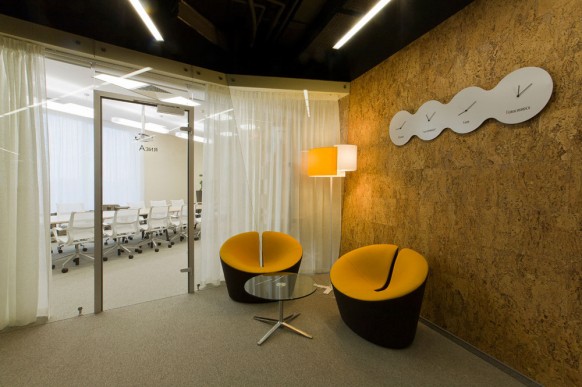 The architectural designers wanted to evoke a cool calm and casual atmosphere that enhanced the computer geek squad's organic nature and sense of humanity. So they used a whole lot of wood and cork and while keeping most spaces minimal, used fun furniture and played upon the shapes, forms and texture of the walls and ceilings. Walking through the space and seeing the diagonal doorways and blackened ceilings gives the offices an Alice n Wonderland feeling where objects and spaces are not as big and tall as they appear- or maybe they are, but we can imagine it keeps things in the office interesting…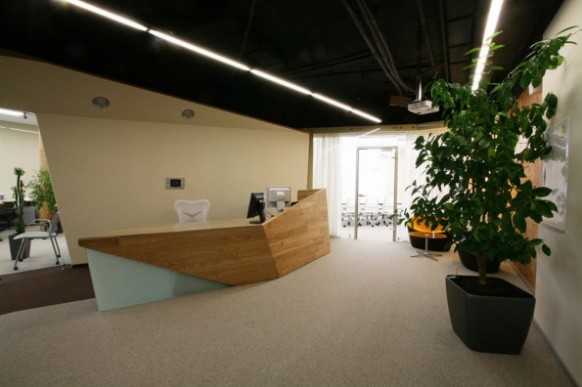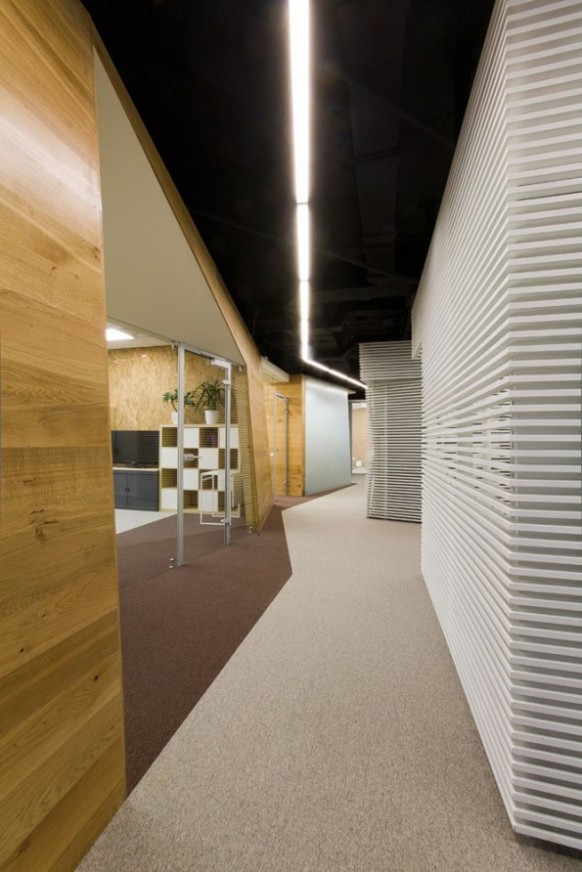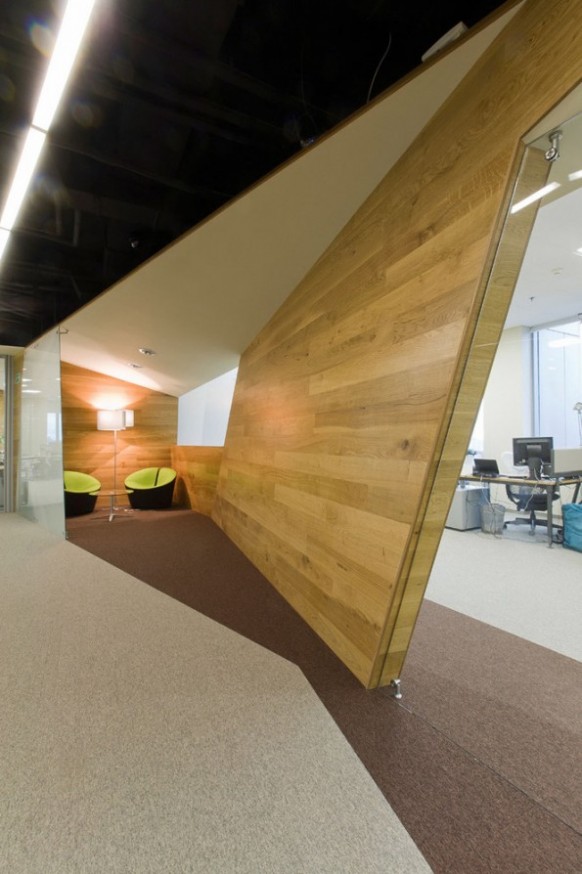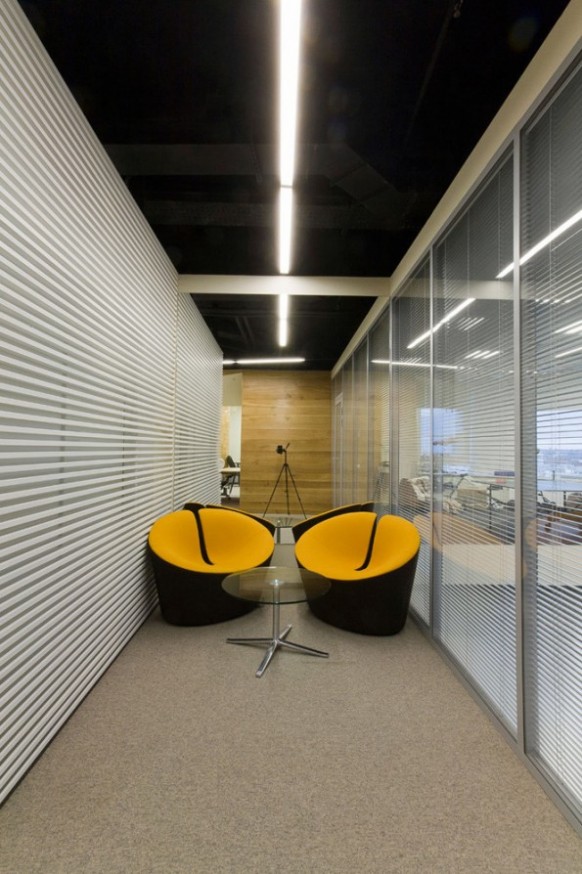 Source: home-designing.com and PlusMood